February was a *huge* month for the divestment movement — and even that might be a bit of an understatement. Our movement went truly global this month, with over 450 events in 60 countries for Global Divestment Day. From the Pacific Islands to South Africa, from the United States to Germany, check out some of what happened on the Global Divestment Day wrap-up page and check out the celebration web workshop here.
It also became clear that the fossil fuel industry is getting mighty nervous.
Even oil giants like Shell have been forced to look at whether or not their business plans are compatible with the global goal of limiting warming to below 2°C — hint: they're not– and the industry is pushing back more and more every day (albeit clumsily). See their silly PR counter-campaign attempting to smear the divestment movement.
And THEN the world's biggest PR firm dumped the American oil lobby. The fossil fuel industry's brand is just getting dirtier and dirtier. #sorrynotsorry
Earlier this month major political parties in the UK — the birthplace of the coal-powered industrial revolution — also signed an historic pledge to totally phase out unabated coal. And on top of that, just this week, President Obama vetoed the Keystone XL pipeline.
Fossil fuels are on their way out, and the industry knows it. Now, it's up to us to keep the pressure on.
But first, let's take a few moments to celebrate some of the incredible wins we've had this month:
5 GLOBAL CAMPUS UPDATES
USA: The New School goes big
This is one for the divestment history books, friends. The New School will be permanently severing its $220 million endowment from dirty fossil fuel investments, making it the second largest university in the world so far to take that step. Not only that, but they're going even further with a broader plan of action for sustainability. Read more here.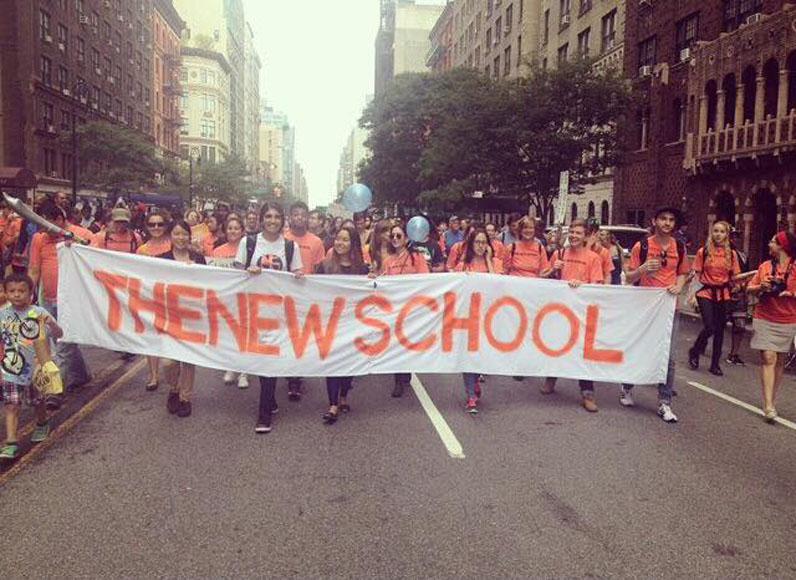 Australia: USYD should Divest the Rest
Fossil Free USYD welcomed the University of Sydney's decision to reduce the carbon intensity of its investments by 20% over 3 years, but renewed its calls for Australia's oldest University to divest from all fossil fuels.
USA: Brevard College leads the way in the SE
Big win in the Southeast US, folks! On Friday, February 20th, Brevard's Board of Trustees voted to divest by 2018, becoming the first academic institution in the Southeast to do so. Read more here.
USA: Harvard Heat Week launches as part of Spring escalation
What do Natalie Portman, Dr. Cornel West, Robert F. Kennedy Jr and a Nobel Peace Prize winner have in common? They're all Harvard alumni who are joining hundreds of faculty and students to turn up the heat until the university divests. There will be a week of escalated action in Cambridge this April — check it out here. The announcement comes right on the heels of a sit-in at the President's office as part of Global Divestment Day and is part of a broader campus movement to turn it up a notch for campus campaigns this spring — watch the call to action.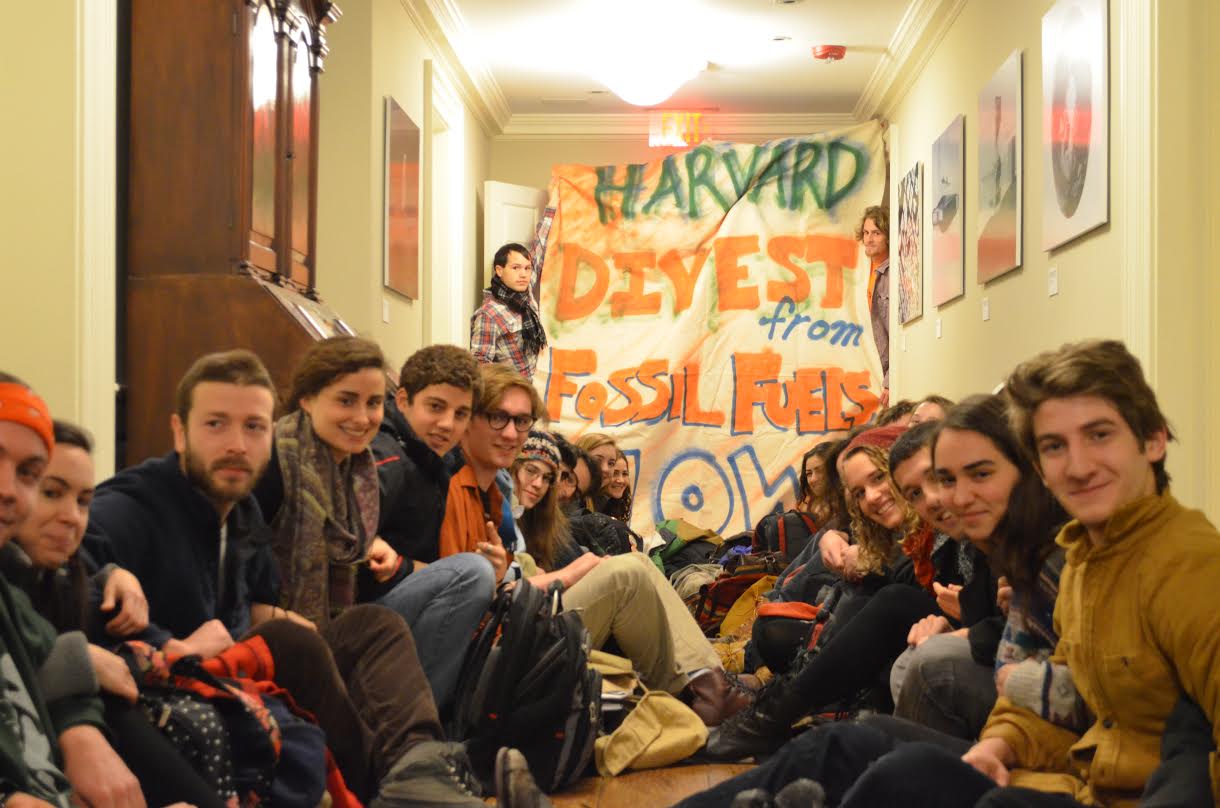 Sweden:  Chalmers University of Technology is first Swedish university to divest

Chalmers University of Technology has long been a leading university when it comes to sustainability – and now they've really stepped up to the mark by selling their assets in fossil fuels worth almost 5 million SEK.
With this first university win, the Swedish divestment movement is gaining momentum rapidly and making an impact on the climate response from its universities. Jönköping University also recently made changes to their investment policy,
5 GLOBAL COMMUNITY UPDATES
Norway: World's richest sovereign wealth fund divests
In terms of cold hard cash, this is the biggest divestment decision to-date. The Norwegian Sovereign Wealth (oil) Fund ($850 bn) divested from a total of 22 coal and tar sands companies. This is a landmark win. Read more here.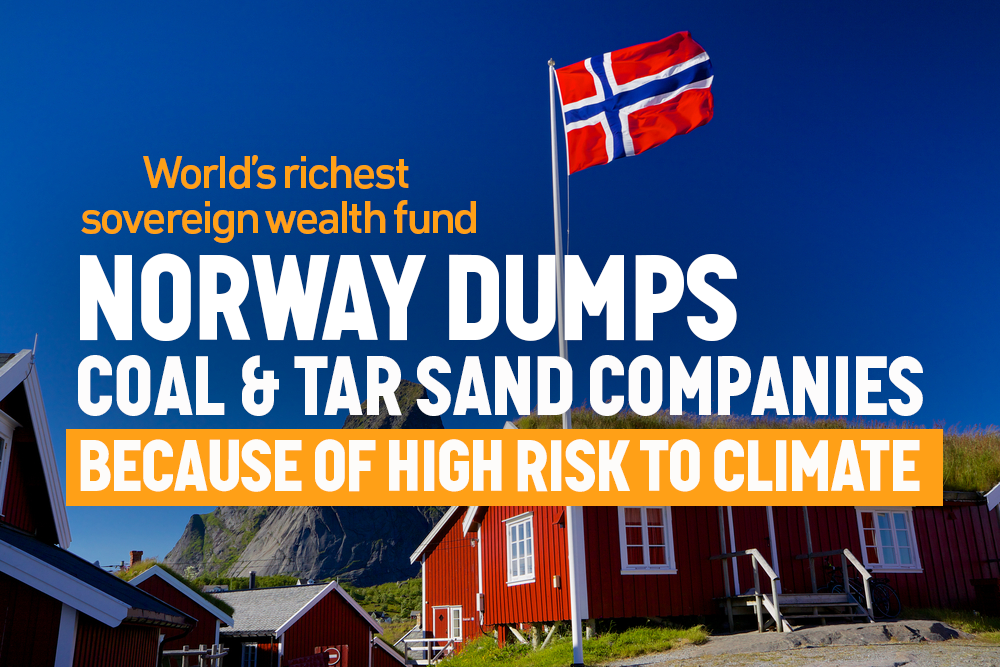 Australia: Divestment gets HOT
Australia's institutions are taking a line from Snoop Dogg to heart — drop (those fossil fuel investments) like it's hot! Australia's been making' waves this month, following an intense period of bushfires. From Perth and the Shire of Goomalling divesting, to Bob Massie's tour envisioning the post-fossil fuel era, to ANU's Commonwealth Bank closing during student protests, to the Australian Guild of Screen Composers divestment commitment this week — Australia's divestment movement is *really* heating up. Follow Australia's Fossil Free campaigns here.
UK: Bristol becomes 2nd UK city to go Fossil Free

This is a major win for the up and coming Fossil Free Bristol Divestment Campaign launched only recently, and it marks the culmination of exponential growth in the Fossil Free UK movement. Read more here.
USA: Fossil Free California launches
The new Fossil Free California campaign wants the state to become the first in the U.S. to divest from fossil fuels, and they're asking its two largest pension funds, CalPERS and CalSTRS to ditch those fossil fuel investments quick. Fossil Free California launched their new campaign in Sacramento for Global Divestment Day! Find out more here and check out the video from the launch below:
USA: Boston raises powerful Voices of Divestment
On February 12, Voices of Divestment were heard at the State House from public health, labor, faith, student, teacher, and peace groups. Together, they called for Massachusetts legislators to make theirs the first state to divest its pension fund from fossil fuels. Climate activist Tim DeChristopher brought a powerful call to our movement: "To not try to play safe. Not try to appease those legislators you are meeting with. But to say this is a dangerous idea. We know this is a dangerous idea whose time has come." Check out Tim DeChristopher's speech and watch the full recap video here.
Bonus: One to watch in the coming months…
Germany: Divest Berlin
Over 300 people — including Angela Merkel's former climate advisor Professor Schnellnhuber and high-profile politicians, doctors, teachers, artists and other Berliners — have signed an open letter calling on Berlin to divest from fossil fuels.
And for a dose of fun…
Check out our favorite social media trend that swept the web this month — #fossilfuelbreakuplines!
That's a wrap, folks!