On 5th -13th May 2017, thousands of people around the world will be taking part in a Global Divestment Mobilisation – to highlight the devastating impacts of our institutions investments in fossil fuels and demand they do the right thing: divest!
The faith community has played a leading role in the divestment movement, with hundreds of faith institutions around the world divesting and lending a strong moral voice to the case against the fossil fuel industry. For the Global Divestment Mobilisation, faith groups around the country – and the world – will be taking part and adding their voice.
There are trainings, online workshops and resources to help. Here's what some UK faith organisers have planned, and you can hear more at our online workshop on 'Faith and the Global Divestment Mobilisation', 6.30pm on Monday 27th March.
---
Several UK Churches have committed to full divestment from fossil fuels, including Quakers in Britain and the United Reformed Church Synod of Scotland. The Church of England and the Methodist Church have divested from coal and tar sands but continue to invest huge sums in oil and gas companies.
In the run up to Global Divestment Mobilisation and beyond, we are inviting local churches to join others around the world in making a commitment to divest from fossil fuels. Our new 'how to' guide, Divest your church, explains how local churches can divest and reinvest for a brighter future.
James Buchanan, Operation Noah (Bright Now campaign)
---
Inspired by the first Islamic divestment commitment in the US last year, MADE and our network of young British Muslims are looking to start a Muslim divestment campaign in the UK. Our first event will be in partnership with the 'Ramadan Tent Project', which will be a film screening and conversation during the Global Divestment Mobilisation. This will host a discussion on divestment and present ways for British Muslims to fulfil their roles as 'Stewards of the Earth'.
Fatima El-Meeyuf, MADE (Muslim Action for Development & Environment)
---
We started the Oil Vay campaign to bring the issue of fossil fuel divestment to the Jewish community. Following some initial positive noises from a range of institutions, we've decided to do more public facing work to raise awareness of climate change in the community. During the Global Divestment Mobilisation we'll be organising a public event themed around the impacts of climate change, to demonstrate the need to act and build the campaign for Jewish fossil fuel divestment.
Daniel Voskoboynik, Oil Vay
---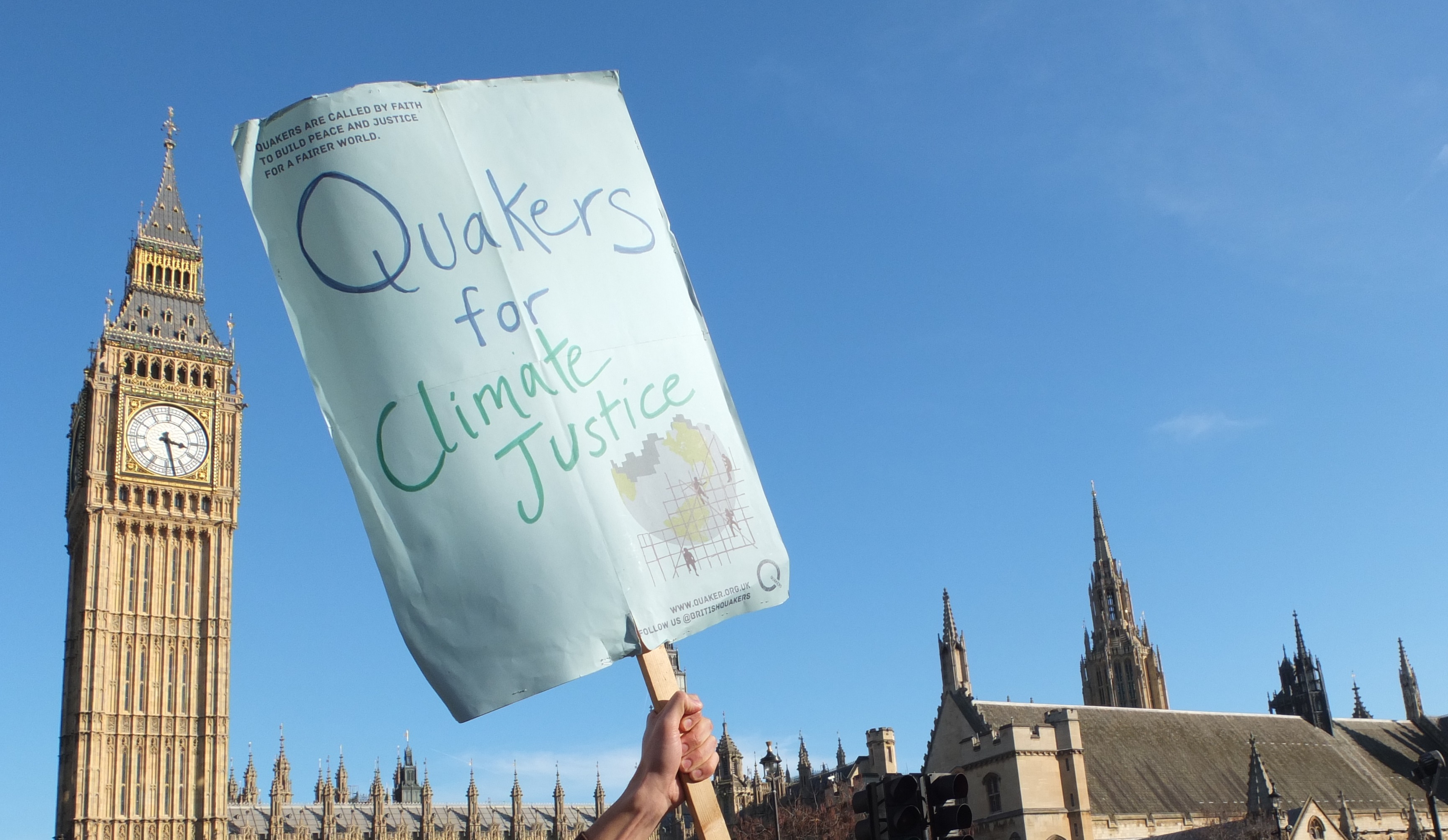 Having divested the national Quaker body in 2013, this Global Divestment Mobilisation we'll be focusing on the network of Quaker meeting houses around the country. We'll be celebrating the huge number that have already divested, and encouraging those that haven't to start that process during the week.
Sunniva Taylor, Quakers in Britain
---
Having heard first hand from Dr Julia Edwards, Methodist mission partner in Fiji, about the devastating impacts climate change and rising sea levels are having already on communities there, the Stirling Methodist Church 'Green Team' has been active in promoting a fossil-free future.
For the Global Divestment Mobilisation we have gained support in our local Methodist Circuit for a motion on fuel divestment and reinvestment in clean technologies. This will now go forward to the national Methodist Conference. We are now working to build support and momentum for similar work in other Districts.
We hope this year the Methodist Church will join other churches around the world in committing to divest, especially after last year's commitment by Methodist Conference to work towards limiting global temperature rises to 1.5 degrees Celsius above pre-industrial levels.
Jon Cape, Stirling Methodist Church
---
'We all want to save for a rainy day. But what if our savings are causing the storm?'
Through the Big Shift campaign church groups up and down the country have been engaging with their banks, asking them to divest from fossil fuels and support the transition to the low carbon economy. During the Global Divestment Mobilisation, several groups will be visiting bank branches in person to push for change, and we'll be grilling the biggest UK banks directly on their fossil fuel investments at their Annual General Meetings.
Luke Harman, Christian Aid
---
The Church of England claims to be a responsible investors, and has a strong moral voice. It claims to understand the threat and urgency of climate change, yet instead of divesting from the biggest fossil fuel companies, they continue to engage. As part of the Global Divestment Mobilisation we'll be inviting the Church Commissioners to a 'broken engagement' party, where we'll highlight the impacts of climate change and call for more urgent action.
Caroline Harmon, Christian Climate Action